SUPPORTING MUSIC EDUCATION in our communities
We believe that every child should have access to a quality education in music.
That is why we offer students and children free admission to every Masterworks Series concert.
marilyn minford mccoid young artist competition
APPLICATIONS DUE NOVEMBER 1, 2019
The annual competition encourages and rewards talented high school musicians from Southeast Iowa. The 1st place winner earns a scholarship award and the opportunity to perform with the SEISO during the 2019-20 Masterworks Concert Series and/or the annual School Tour (both at the discretion of the music director). Runners up are awarded scholarships. The competition is a valuable opportunity for students to prepare for auditions and looks great on college applications. Click on the button below to download the competition rules and entry form.
MUSIC EDUCATORS
Are you a local music educator and want to connect your students with the Southeast Iowa Symphony? We believe that partnering is a crucial step in creating a healthy music education culture in our communities.
School Tour Participation

Private Lesson Resources

Concert Information and Posters

KidSymphony

Musician & Guest Artist Masterclasses

Young Artist Competition Submission

Ruth Keraus String Festival Participation

Student Auditions as a SEISO Musician
Any other ways we can help? Don't hesitate and contact us today!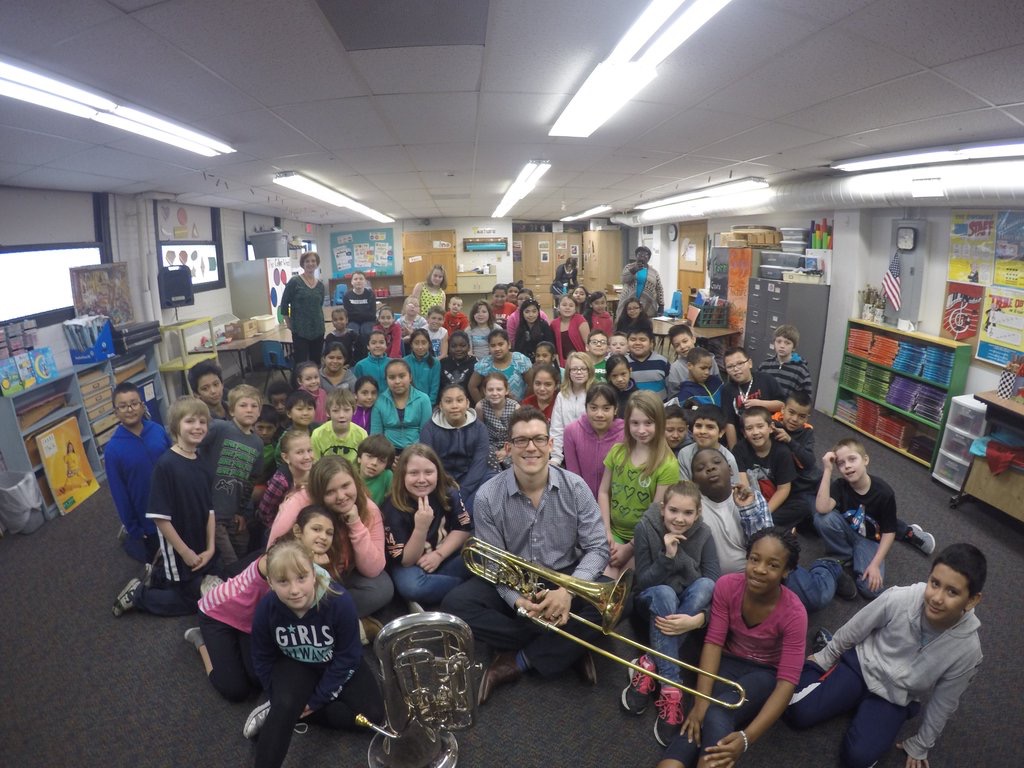 ARTIST IN RESIDENCE & SCHOOL TOUR CONCERT SERIES
The Artist-in-Residence program has been one of SEISO's most popular and effective educational activities. Each season, a guest artist is invited to participate in a two week residency program. This includes rehearsals with the orchestra, masterclasses with local schools, and presentations for local community service groups. At the conclusion of the two week residency, the guest artist will perform with the symphony. This year's Artist-in-Residence is Rose Bishop, SEISO's principal flutist!
In conjunction with the guest artist, each year the orchestra performs two concerts especially for school children. For most children, this will be their first experience with a live symphony orchestra. This year's school tours will take place in the Ottumwa area, March 18th, 2020.
ruth keraus string festival
Tuesday, November 5, 2019
All string students in grades 5 through 12 are invited to participate in the one-day festival. Students are divided into 4 orchestras (5th grade, 6th grade, junior high and high school) and spend the day rehearsing with a professional orchestra conductor. The festival ends with a concert in the chapel at 3:30 PM. It is open to the public and free of charge for everyone.
PRELUDE
45 MINUTES PRIOR TO ALL CLASSICAL SERIES CONCERTS
Want to enrich your concert experience? Join the Maestro for our "Prelude" pre-concert lecture series. You'll have a chance to meet with guest artists, listen to excerpts, and learn much more about the pieces, their composers, and the inspiration behind them. This series is free to anyone and begins 30 minutes prior to all regular classical series concerts.